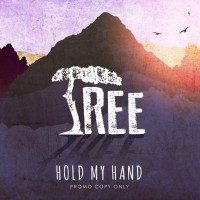 Hold My Hand - Promo Release
"Hold My Hand" is the lead track from the forthcoming album "The Bridge and the Mountain" was mdecided so due to it's innate itender qualities in the lyric and theme which is fundamentally loneliness and the search for something better. A pursuit that manyof us follow daily.
The composition is part balland, part rock. The production, with the inclusion of superbly sung and mixed backing vocals and the show sotealing cello performance from Megan Affonso maniefests this song as a pop song. Tender theme with powerful delivery and accessible to most ears.
---



Tree HQ




Lockheed House




Business Park




238 Green Lane




London, SE9 3TL




Tree Management


Paul Douglas
M: +44(0)7768 245349
T: +44(0) 208 2942219
E:

paul@treemusic.uk