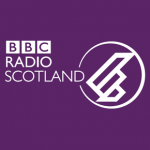 AIRPLAY - Hold My Hand - BBC Radio Scotland
Posted: 03/04/2017
BBC Radio Scotland - In the early Hours of 2nd April Billy Sloan played our song 'Hold My Hand'.
Thank you to Billy, for the Airplay across BBC Scotland!
Check the link below to listen to the show.
AIRPLAY - Hold My Hand - Touch FM 102 & 107.3
Posted: 26/03/2017
Thank you to First Break music show and Touch FM 102 & 107.3 - Who played our track on 26th March across the Midlands. Including the radio stations, Touch Coventry, Touch (Shakespeare County & the Vale) Touch FM (Tamsworth/Staffs) Banbury sound and Rugby FM.
First Break music show was hosted by Liam Clarke and played our Lead track 'Hold my Hand' of our debut album.
He also gave an insight to who was in the band and their backgrounds, Thanks again Liam.
PLAYLIST - Hold My Hand - Radio Woking
Posted: 13/02/2017
Crossing The Tracks with Kieran Cooke 13/02/17
Kieran and the folks at Woking Radio have kindly playlisted Tree's "Hold My Hand". Here is the first play by Kieran on his Crossing The Tracks show aired on 13th February 2017. Thanks Kieran!
You can hear the show snippets @ https://soundcloud.com/treemusicuk/tree-on-woking-crossing-the-tracks/s-iP2Ir
AIRPLAY - Hold My Hand - Amazing Radio
Posted: 12/02/2017
Once again, the mighty Jim sent "Hold My Hand" out on the airwaves from his little studio just outside Glasgow. Tree are again very happy about this track being played on his show for the second time. For more on Jim and his show on Amazing Radio. Jim also wirites a column for the Scottish Sun which includes his playlist for the week. Thanks again big man!
PLAYLIST - Hold My Hand - The Sound Lab UK
Posted: 30/01/2017
These very excellent connoisuers of all great new music have chosen Tree's Hold My Hand to include on "The Experiment", their weekly show showcasing some of the best newly available music. This show airs every evening @ 8pm on The Sound Lab UK Website. Hold My Hand has now been selected for the second week running. When will the experiment reap results? Tune in and find out every evening @ 8PM. Cheers Guys!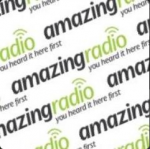 AIRPLAY - Hold My Hand - Amazing Radio
Posted: 29/01/2017
The legendary man himself, winner of the "John Peel Award for Contribution to Music Radio" this very evening included "Hold My Hand" on his playlist introducing the band and name checking drummer Paul in the process. Listen to the Amazing Radio excerpt HERE. Enjoy! Hear more from Jim on his Amazing Radio show and find out more @ Jim's Website.
AIRPLAY - Hold My Hand - Hot Radio - 102.8FM
Posted: 22/01/2017
Natalie Colllins on her Hot FM 102.8 Breakfast Show chose Tree's "Hold My Hand" as one of her Top Picks and played out with stalwart introduction of this track stating that this tune ".. is just brilliant" .. Thanks Natalie! Listen for yourself at the link enclosed and find out more about Hot FM @ Hot FM Website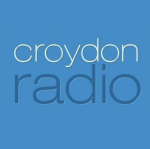 PLAYLIST - Hold My Hand - Croydon Radio
Posted: 19/01/2017
Croydon Radio's robot has found and selected Hold My Hand to be included in the We Love New Music Playlist. What does this mean? Well the track will be played several times over the next month. If you want to hear it on this station, tune in to Croydon Radio's We Love New Music and show your support to this great station in return for their relentless support for up and coming artists!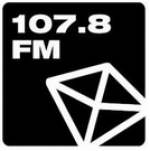 PLAYLIST - Hold My Hand - Black Diamond - 107.8FM
Posted: 15/01/2017
Today, Hold My Hand gets it's first Radio Airplay on Black Diamond FM serving Midlothian on Chris Mackrell's Sunday Lunch Show. Black Diamond 107.8 FM - Midlothian's community radio station bringing you music, news and local information. Many Thanks to Chris Mackrell @ BDFM for playing this track! Thids track was subsequently placed on the stations playlist so thanks again to Chris and check out the playlist on BDFM Playlist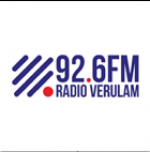 AIRPLAY - Hold My Hand - Radio Verulam - 92.6FM
Posted: 09/01/2017
Tonight, "Hold My Hand", Tree's lead track from the forthcoming album "The Bridge and the Mountain", gets it's first airing on FM radio station - Radio Verulam 92.6 FM - Community Radio for St.Albans. Thanks to Denise Parsons for for playing Tree on The Parsons Knows



Tree HQ




Lockheed House




Business Park




238 Green Lane




London, SE9 3TL




Tree Management


Paul Douglas
M: +44(0)7768 245349
T: +44(0) 208 2942219
E:

paul@treemusic.uk